Royal Archers of the Outlands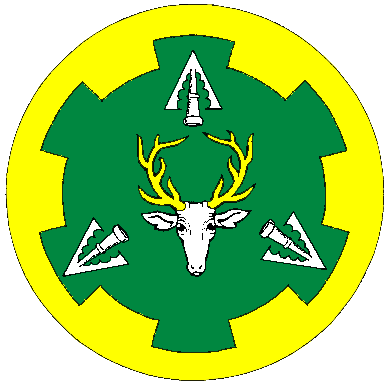 Originally, the Royal Archer was selected once per year at the Memorial Weekend events including Outlandish and one or more events in the north of the Kingdom. The victor of the tournament was the archer who shot the highest score in the kingdom. The tournament was most often a half-IKAC (a standard end and a 30-second timed end at each of the distances: 40, 30 and 20 yards). While the tournament was held in at least two locations during the Memorial Weekend events, the same tournament was run at all locations. The organizers communicated the scores from each event and the victor was chosen. This created a great suspense and added tension prior to the common use of cell phones and due to sporadic cell phone coverage at the various sites.
With the creation of the central event Battlemoor, the Royal Archer Tournament was consolidated to one event, occuring at Battlemoor. This brought all the kingdom archers together to seek a champion. The format varies but the victor is always the highest scoring Outlands archer.
Royal Archers serve the Crown for a period of one year. The Royal Archer's duties vary depending upon the Crown's desires and needs. At a minimum, the Royal Archer will host or assist in the running of the next Royal Archer Tournament and stand ready in Their Majesties' Courts when needed. The Royal Archer is the visible symbol of the archery community, standing to support our Kings and Queens for a one-year period. This overlaps two-three reigns depending on the scheduling of the various events. They stand alongside the other champions including the Warlord, the Queen's Champion, the Princess' Protector, and others.
All Outlands archers who are members of the SCA are eligible to compete for the title.
---
Royal Archers
| | | |
| --- | --- | --- |
| SCA Name | Home Group | Year |
| Rand the Tracker of Oak Hollow | Unser Hafen | A.S. XXIX (May 1994) |
| Morcar of Axebridge | Windkeep | A.S. XXX (May 1995) |
| Steitan der Bogenschutze | al-Barran | A.S. XXXI (May 1996) |
| Ashikaga no Toshihiro (Hiro) | Hinterland | A.S. XXXII (May 1997) |
| Augustus the Piper | Nahrun Kibrun | A.S. XXXIII (May 1998) |
| Rand the Tracker of Oak Hollow | Hawk's Hollow | A.S. XXXIV (May 1999) |
| Rognvald Longarm | Rio de las Animas Perdidas | A.S. XXXV (May 2000) |
| Larke the Fletcher | Caerthe | A.S. XXXVI (May 2001) |
| Ian Lindsey MacRae | Fontaine dans Sable | A.S. XXXVII (May 2002) |
| Daffyd of Emmet | Caerthe | A.S. XXXVIII (May 2003) |
| William Hawke de Warwyk | Caerthe | A.S. XXXIX (May 2004) |
| Ingvar Halvarson | Caerthe | A.S. XL (May 2005) |
| Don the Archer | Caer Galen | A.S. XLI (May 2006) |
| Angus Montgomery the Forrester | Hawk's Hollow | A.S. XLII (May 2007) |
| Daffyd of Emmet | Caerthe | A.S. XLIII (May 2008) |
| Mika Longbow | Caerthe | A.S. XLIX (May 2009) |
| Rand the Tracker of Oak Hollow | Caerthe | A.S. 45 (May 2010) |
| William Hawke de Warwyk | Caerthe | A.S. 46 (May 2011) |
| Mika Longbow | Caerthe | A.S. 47 (August 2012) |
| Wolfgang Bienemann vom Swartzwald | Hawk's Hollow | A.S. 48 (August 2013) |
| Mika Longbow | Caerthe | A.S. 49 (August 2014) |
| Konrad Von Alpirsbach | Caer Galen | A.S. 50 (August 2015) |
| Earl Mika Longbow | Caerthe | A.S. 51 (August 2016) |
| Konrad Von Alpirsbach | Caer Galen | A.S. 52 (August 2017) |
| Ubertino Nicolai di Fara | Caer Galen | A.S. 53 (July 2018) |
| Lochland de Moray | Caerthe | A.S. 54 (July 2019) |